connecting youth




with experience
At Fledglink we know that the youth of the UK have a vital and important voice that is not being listened to enough.

We connect the nation's biggest names to you, the youth of the UK, and give you the opportunity to share that passionate voice with top brands and universities in the UK.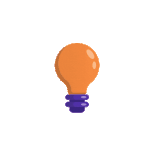 It's our mission to improve services, products and opportunities for young people by delivering young voices and opinions directly to the people that are making products and services for them.

We have set up our Youth Panel so that young people can share their feedback directly with top brands and educators and get paid for doing so in high-street shopping vouchers.
Our vision for the future is one where products, services and opportunities designed for the youth of the UK have been informed by young people themselves.

We've taken the first step by matching our current sign-ups with opportunities that are most relevant to them. This way, the right people are already informing the right products and services.